10/25/01 Rear-ended at ~ 45MPH on the way to work. Initial Estimate: $3,258.12
Ball end of trailer hitch was 4" from the end of the bumper.
Engine was moved back 1.5" and distributor cap touches the firewall.


Body and paint complete, frame damage was ruled out (whew!), Engine is back in position (right engine mount snapped!)

Here is a current (pre-lift) picture...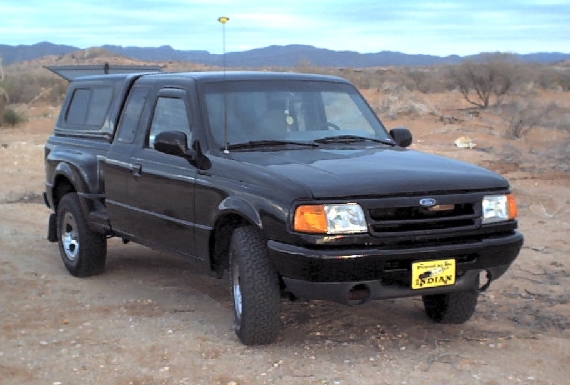 This site and it's contents are protected by U.S. Copyright Law for unpublished works.
Unpublished anonymous and pseudonymous works, and works made for hire (corporate authorship)
are protected for 120 years from date of creation (FEB 6, 2001). All articles and photos
are the property of Rogue Performance (or as marked) and may only be used with written permission.
The "BOSS"©, SHO&reg and, SVO&reg engine references/monikers are property of the Ford
Motor Company as coined by Larry Shinoda and others. Rogue Performance (Me) is
in no way affiliated with the Ford Motor Company or the Larry Shinoda Estate.

My work is not Public Domain, and should NOT be taken from this site. (I have already found some of my work on 3 other sites).
All photo's and drawings are my creations unless stated otherwise. All links are with permission.
Want a copy of a picture, link or quote? Just ask! Please respect all copyright laws, I do! Thank you.

(Texas Sales Tax Number available upon request)